Featured Comms Insights
Type Tested Assemblies
June 10, 2021 9:21 am by Jesse Falk
RG Ladd, which forms up one of the 4 entities under the Decon Corporation banner - and specialising in the design and manufacture of switchboards, enclosures and bespoke telecommunication solutions - has recently undertaken Type Testing as one of the only companies in Australia to offer full type-tested assemblies.
With the ever-increasing market demands for reliable utility, standby power and renewable energy incorporated into the Low Voltage Switchboard (and in some instances to run in parallel with the Grid) we are finding current ratings of the switchboards up to 6300A are becoming more and more the norm.
Due to this ever increasing requirement, RG Ladd have successfully carried out Type Testing including temperature rise testing in accordance with AS/NZS 61439.2:2016 and IEC 61439-2:2011 Edition 2.0 Clause 10:10 utilising air circuit breakers up to 6300A and main busbar system up to 6300A.
The Type Test took place at The Nata Endorsed Lane Cove High Power Testing Station and includes elements such as temperature rise or thermal tests, short circuit, electro-magnetic compatibility, di-electric, creepage and clearance, ingress protection and mechanical operation tests — all of which have to be passed to achieve certification.
#Switchboard #TypeTest #TypeTesting #TypeTestedAssemblies #TypeTestedSwitchboards #Manufacturing #Telecommunications #Communications #RGLadd #DeconCorporation #TeamDecon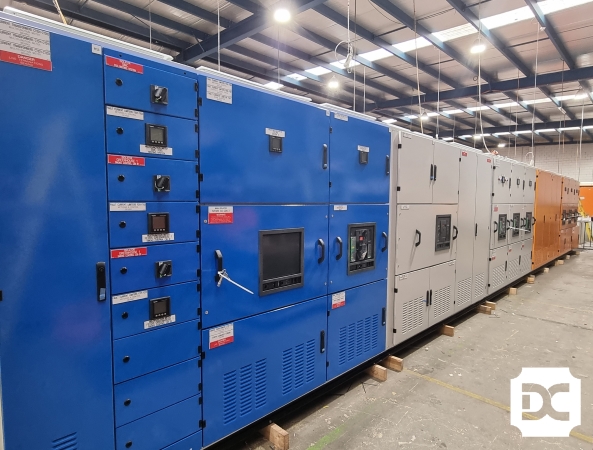 Mobiles Construction Build at Perth Stadium
January 21, 2021 12:59 pm by Jesse Falk
The views in the field don't get better than this for our Decon team with the iconic Perth Stadium, the Matagarup Bridge and Perth's CBD in the backdrop.
The Matagarup Bridge is a suspension pedestrian bridge crossing over the Swan River in Perth, Western Australia.
A challenging 5G build but the Decon team persisted and got it over the line.
#perth #telecommunications #communications #mobilesconstruction #mobilestechnology #mobilesinfrastructure #mobiles #australianowned #deconcorp #teamdecon