Featured Comms Insights
Seeking a distributor in Victoria for Optus approved EZYstack Pits
October 6, 2021 5:26 pm by Telco Build
Burdens Australia are seeking a distributor in Victoria for their Optus approved EZYstack Pits.
If you know of a colleague or friend that may be interested, please have them reach out to Tim Jackson at [email protected] or 0451 370 194.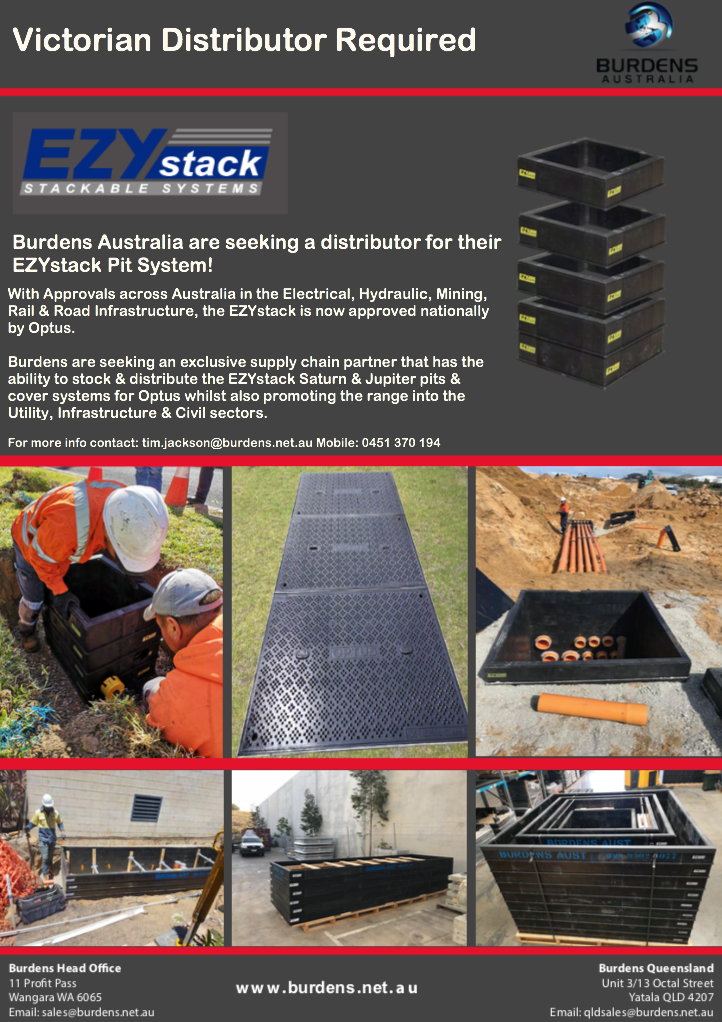 Mobiles Construction Build at Perth Stadium
January 21, 2021 12:59 pm by Jesse Falk
The views in the field don't get better than this for our Decon team with the iconic Perth Stadium, the Matagarup Bridge and Perth's CBD in the backdrop.
The Matagarup Bridge is a suspension pedestrian bridge crossing over the Swan River in Perth, Western Australia.
A challenging 5G build but the Decon team persisted and got it over the line.
#perth #telecommunications #communications #mobilesconstruction #mobilestechnology #mobilesinfrastructure #mobiles #australianowned #deconcorp #teamdecon