Featured Comms Insights
4Cabling EASTER CABLE SALE! Up to 40% OFF!
April 15, 2019 10:18 am by 4Cabling
Includes selected HDMI Cables, Ethernet Patch Leads, USB Cables and many more!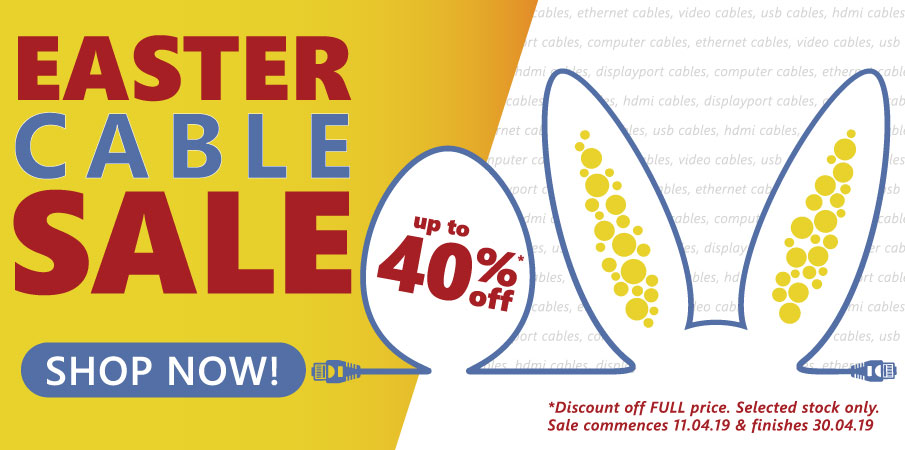 🎆FLASH SALE 🎆25% OFF 305m Cable Boxes – Purple LSZH Reels – 48HR ONLY!
March 27, 2019 12:14 pm by 4Cabling
Things you need to know:
SKU: SLD.C6UTP.LSZH.PURPLE ONLY
Sale runs from 27.03.19 to 28.03.19
No further discounts apply
Cannot be used in conjunction with other discounts
No Rainchecks.