Post a tender
If you're planning a telecommunications project, Telco Build is the perfect way to find the supplier that suits you. You just post a tender detailing the products and services that you need, and companies that provide these products and services bid on your work. Through your personal profile, you can see and compare all the bids for your project and select the companies you want to work with. Best of all, it's completely free to you!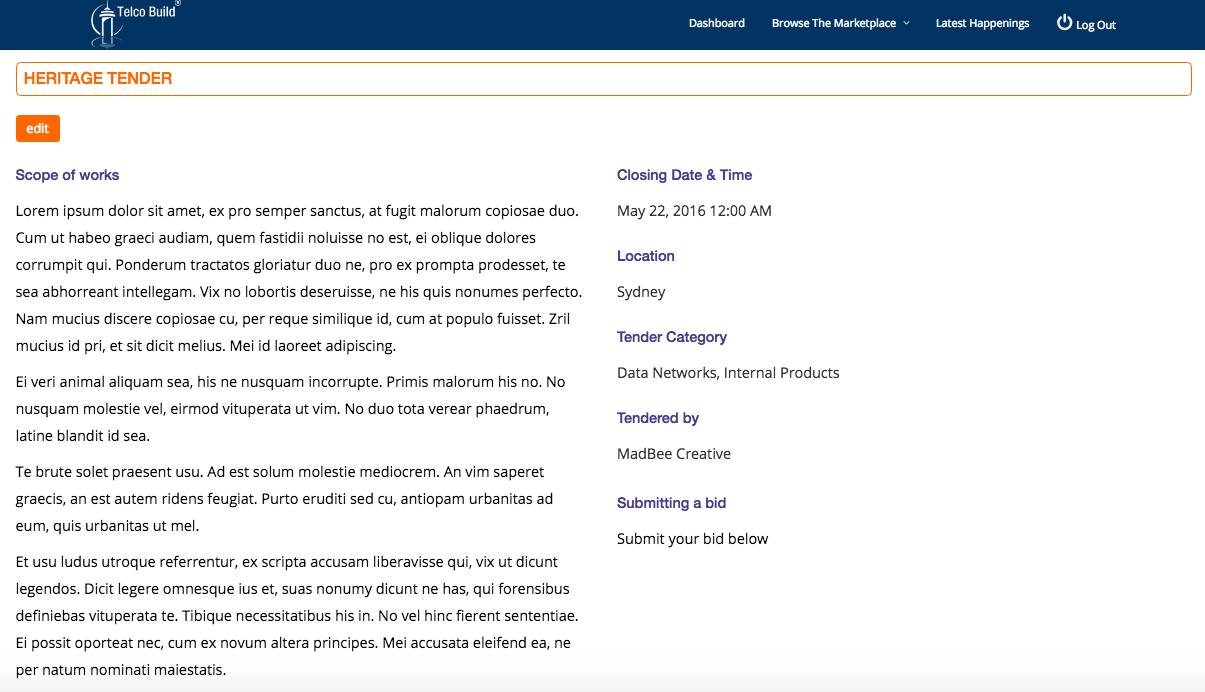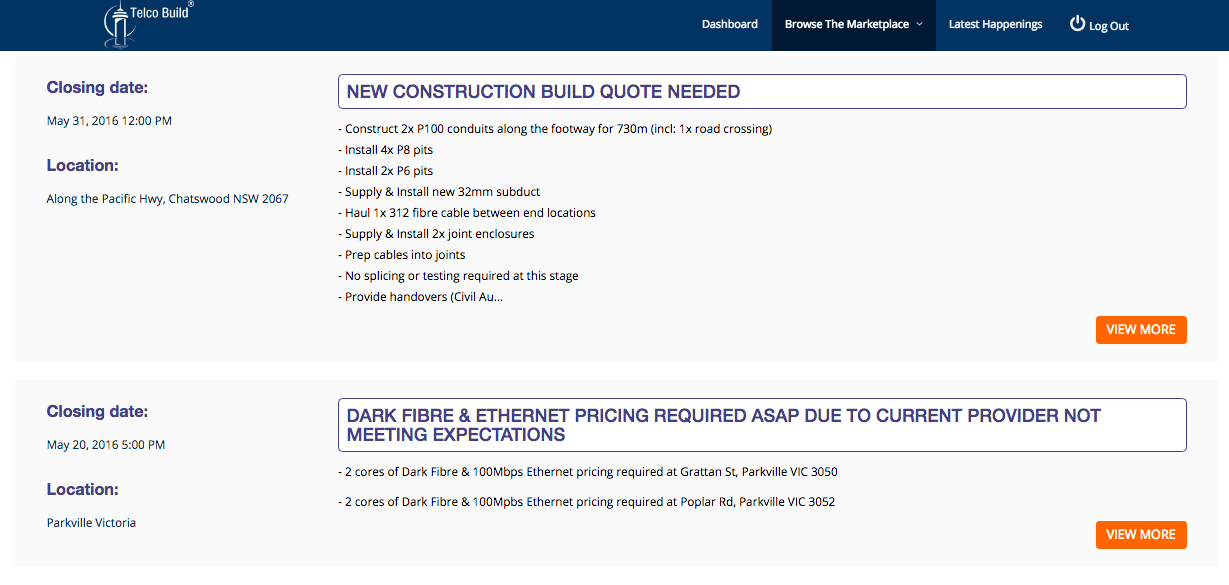 Find leads and opportunities in the telco marketplace
Browse the jobs out for tender in the telco marketplace and bid on work. Make connections with the people and companies searching for the products and services you provide. Being focused solely on the telecommunications industry, not only are your number of leads increased, you can rest safe in the knowledge that they're quality leads.
Find good people in the telco marketplace
Telco Build is the perfect site for advertising telecommunications roles in a targeted way. For a small fee, companies can post employment opportunities on Telco Build, in a similar way to online job boards. As a telecommunications industry focused site, this is perfect if you're looking for specialised employees.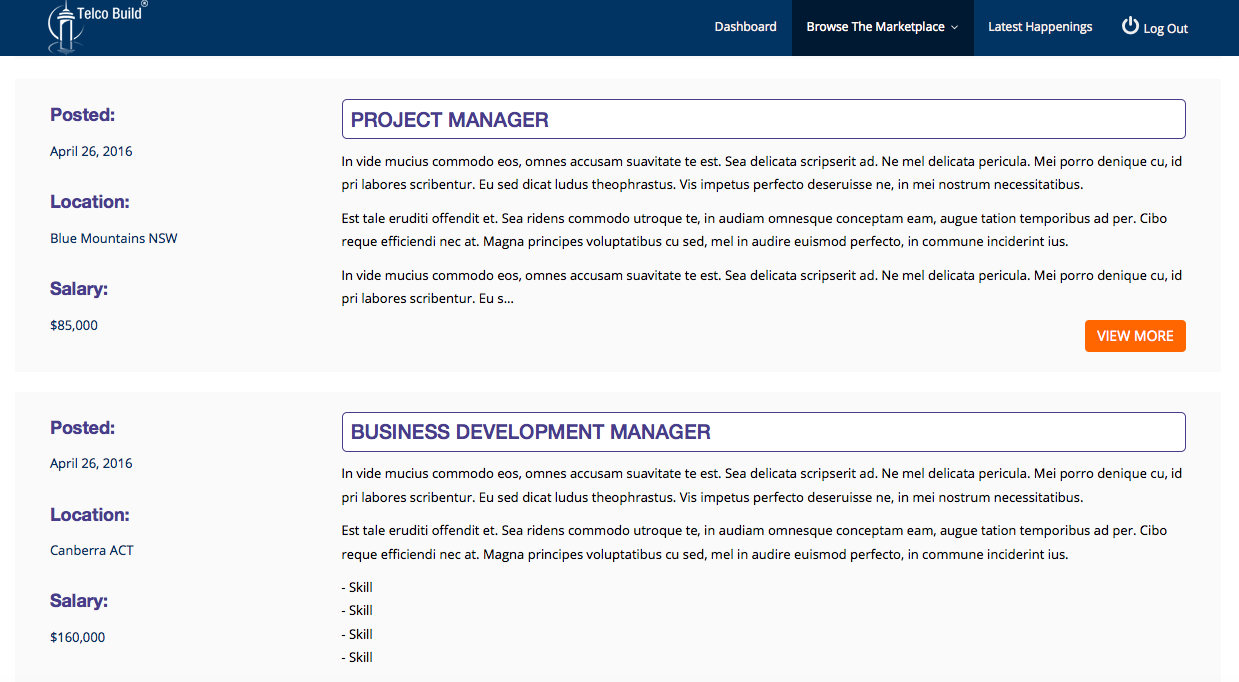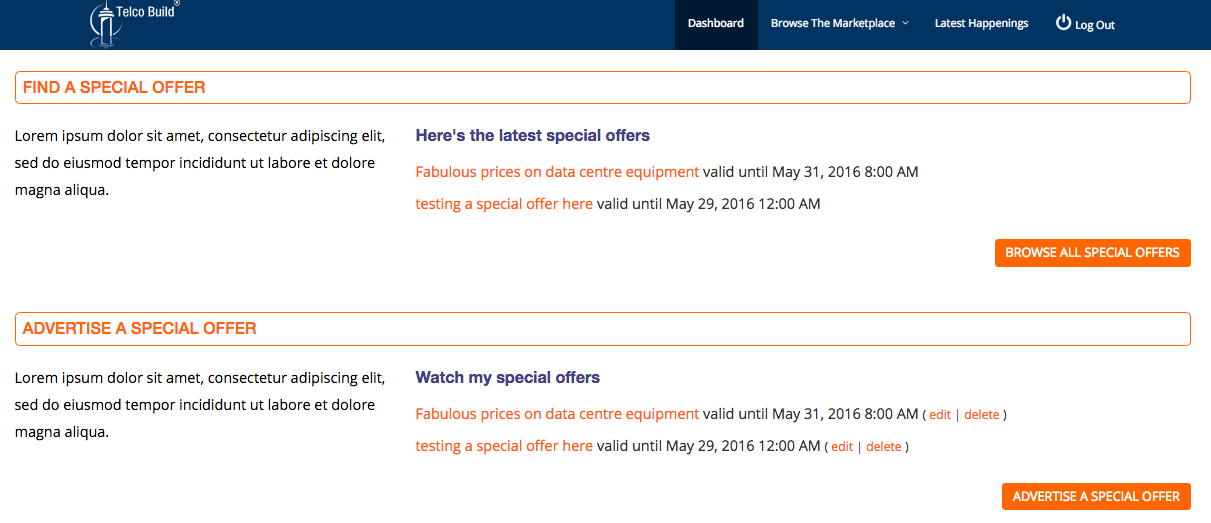 Advertise special offers to the marketplace
If you join the marketplace with a subscription plan you can also advertise special offers for your products and services. Advertising special offers to the marketplace is free. This is perfect for promotions and limited offers. All registered users of Telco Build gain access to special offers for telecommunications products and services they may not otherwise have found.