Comms Insights
EOI – Hauling and DCAF Contractors
March 8, 2022 1:10 pm by james Mcmanus
Global Utility Construction is expanding and is looking for experienced subcontractors to complete Hauling, and DCAF works across NSW.
Contractors must have the knowledge and previous experience in all aspects of Telstra Network and DCAF requirements.
Reach out to the TeamGUC and register your interests today.
Send EOI to [email protected]


QC Comms – Project Manager & Project Coordinator Roles Available
March 2, 2022 3:56 pm by MickColley
In addition to our field-based opportunities, QC Comms has several openings for fixed line project support - follow the Seek links below to apply!
Project Manager (Bella Vista):
https://lnkd.in/eV-CyH-i
Project Coordinators x3 (Melbourne and/or Bella Vista):
https://lnkd.in/ebgh4XKr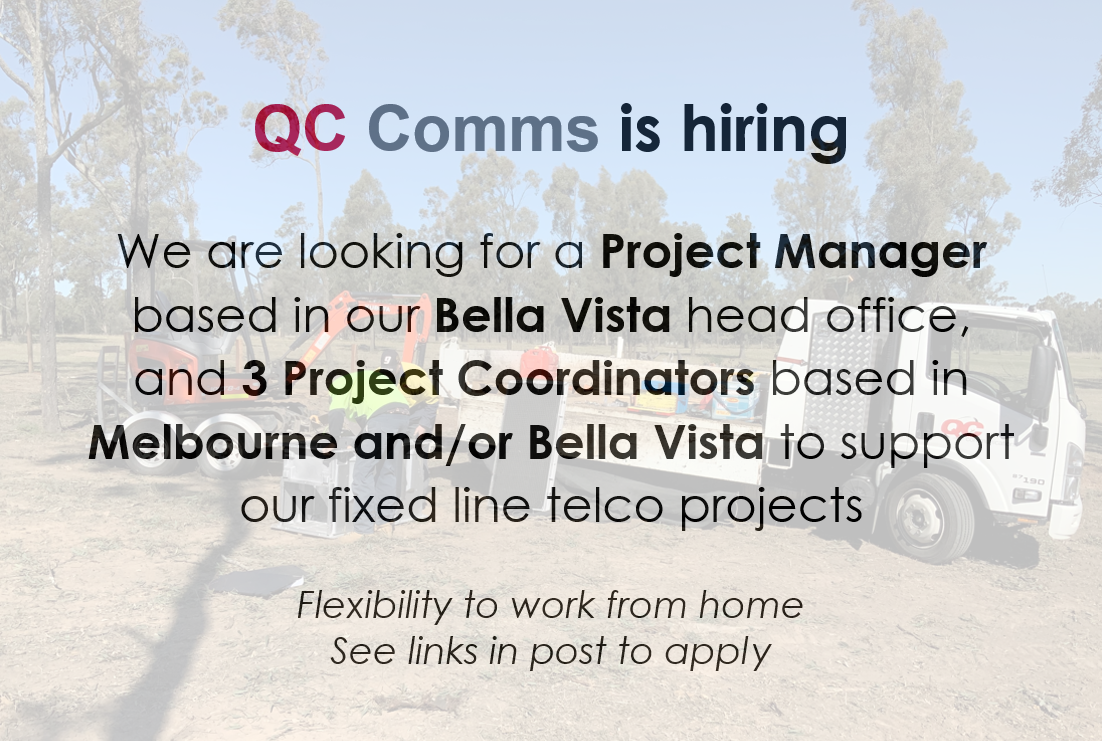 ... view all stories