Our Global Marketplace for all your Telecommunication needs.
Welcome to Telco Build's Newsletter #51
If your organisation has any information or products to include in our Newsletter, please get in touch with us at [email protected] ...We are here to help!
Promo Comp
Partner up with 4Cabling on your next project and get a free cable (sample) pack valued at over $120
Sign up for the 4Cabling Trade Program and get a free cable (sample) pack valued at over $120.
4Cabling is Australia's leading wholesaler & retailer of cabling, server racks & IT management accessories. Established in 2006, 4Cabling decided to remove the middleman and offer quality products at low prices direct to the market.


When you buy from 4Cabling through our Trade Program, you buy directly from an importer and wholesaler, saving you money & time on your projects. Our state-of-the-art e-commerce website is fast and secure. We pack & ship 97% of our orders on the same day. We also have a sales team on hand if you need assistance.


Benefits of the 4Cabling Trade Program:
Members only discounted trade pricing
Free Shipping on all orders over $50
Secure 24x7 ordering
Full warranty & sales support
Dedicated Account Managers
Dropship without invoice
Exclusive "Trade Only" promotions & specials
PLEASE NOTE: To receive your sample pack, please mention

"TELCO BUILD SAMPLE PACK"

in the Message area of the form.
See below button for full terms and conditions.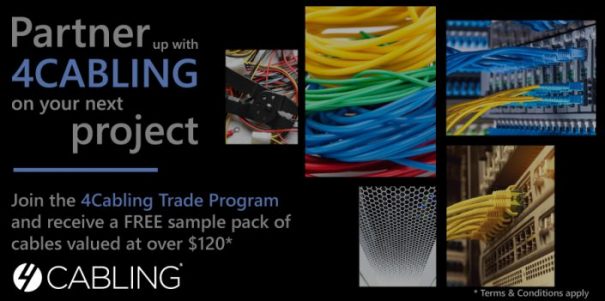 Tenders Available
More Subcontractors Needed!
Subcontractors Wanted - New South Wales


Scope included but not limited to:
• FTTC Installation works
• Duct and Pit validation, Rod & Roping
• Telstra/NBN Pit remediation and upgrade works
• HFC lead-in Civil work - Aerial & underground
• Grundomat experience and NDD experience (Trenching, Pit and Pipe installation)
• Repairing Network Blockages, locating, dig down and repair
• Locate underground services using equipment
• Concrete & Asphalt cutting, reinstatements
• Asbestos removal
• Copper jointing, both Basic and Advanced Jointers sought
• Directional Boring
•Open cut experience
• HFC - Construction, Fault finding and rectification
3 Tips To Help You Find Tenders In Australia
Finding tenders in Australia can be time consuming. Here are three tips to help you find tenders faster.
Finding tenders in Australia can be a frustrating process if you don't take the right approach. If you're not careful, you can find yourself spending all your time trying to find tenders to bid on without actually getting any closer to your business goals. While it's easy enough to find tenders, it becomes harder to find tenders that are right for your business. If you follow these three tips, you'll improve the efficiency of your tender search process.
#1 Identify Your Objective
The first step is to identify the objective of your tender search. Obviously, you are looking to land work, but ask yourself these questions.
What sort of work are you looking for?

How much capacity does your business have?

What project length does your business want (or have the capacity) to take on?

How much time can you invest in reviewing available tenders?
Diving into the tender search process without a defined objective is a sure-fire way to flood your inbox with tender emails that will not get you closer to where you want to go.
#2 Schedule Your Search
Now that you know your objective, it's time to schedule some time in your calendar to work through the tender search process. As the old business maxim states, "what gets scheduled, gets done". Decide how many hours per week you will commit towards the tender process and head over to your calendar and block out the time immediately.
If you don't block out some time in your calendar, then you will surely find yourself with no time to invest in the tender search process.
#3 Join A Global Tender Marketplace
Wouldn't it be great if there was a place you could go to browse available tenders? Rather than spending countless hours sifting through thousands of websites looking for tenders, you could join a global marketplace where numerous tenders are waiting to be bid on.
Telco Build
is an example of one of these marketplaces helping you to not only find tenders in Australia but identifying opportunities all around the globe. We specialize in telecommunication tenders and other related services for the telecommunications industry.
If joining a global marketplace sounds like it will help you leverage your time to allow you to find telecommunications tenders to bid on, then the next logical step is to join Telco Build. If you're not ready to jump in with both feet, that's perfectly fine. We offer a free plan so that you can see how a tender marketplace can benefit you. The free plan won't let you bid on tenders, however, it allows you to trial the marketplace before deciding whether to upgrade so that you can bid on tenders.
For all of our latest updates, posts, and promos, please join and share our Telco Build LinkedIn, Facebook and Twitter pages.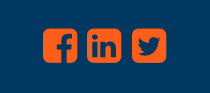 Profile Pages
To our Telco Build Partners....Most of the interaction on our website happens based around your organisation profile pages
Please take a moment to ensure your organisation profile page is up to date. If there's items in our search engines not listed, that you specialise in, please email them through to [email protected] so we can have them added.