Our Global Marketplace for all your Telecommunication needs.
Welcome to Telco Build's Newsletter #40
If your organisation has any information or products to include in our Newsletter, please get in touch with us at [email protected] ...We are here to help!
NEW Page titled "Comms Insights" has been added for ALL users to utilise
Share your content with others in the Telecommunications Industry
The Team at Telco Build are excited to share this new page with you all.
Comms Insights is accessed via the homepage, and to upload posts yourself, it's an easy process via your dashboard or toolbar at the top of the website.


On this page, we welcome all types of information, images, videos, etc that are Telecommunication related only.

Share away!



See website or click below button.
For all of our latest updates, posts, and promos, please join and share our Telco Build LinkedIn, Facebook and Twitter pages.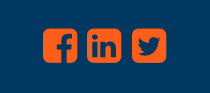 Tenders available at the moment
Action these tenders whilst the opportunity is there!
HFC-MDU Cabling & Civil crews required - New South Wales, Queensland and Victoria

Hauling crews (Copper or Fibre) Sub-Contractors required - Victoria

High Volume Subcontracting Opportunities - New South Wales and Victoria - Closes in 1 week
Subcontractors Wanted - New South Wales, Queensland, Victoria and Tasmania - NEW!
See website or click below button for details on all locations.
Take High Density and Functionality to the Next Level
MTP®/MPO Optical Fibre Distribution Patch Panels (subracks)
The 6008 & 6010 series MTP®/MPO fibre splice and patch panels (subracks) are the ideal solution for reliable high density optical connectivity within a Data Centre or Telecom Carrier network environment, providing a maximum splice and patch capacity of up to 144 fibre (12 x 2 fibre MTP®/MPO adapters) or 72 fibre (6 x 12 fibre MTP®/MPO adapters) in only 2RU.
Suitable for installation in racks with:
19" equipment rails (or 21" with optional mounting brackets)
Equipment rails fitted in rear or mid positions
Minimum rack depth of 300mm
High Quality Australian designed and manufactured, using premium MTP® Elite / MPO connectivity
Compact 2RU splice/patch tray provides good balance between fibre density and safe usability. 3RU option also available.
High density 144 Fibres (singlemode), splice and patch solution with other customisable features and options available.
Pivot tray design minimises movement of loose tubes and patch cords during installation and maintenance work
Adaptable to multiple equipment rack rail positions and openings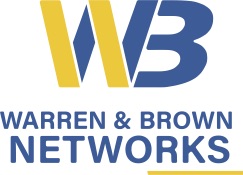 View our Advertised Positions
Would you like an opportunity to work for one of the Fourth Largest Telco's in Australia?
Looking for switched on, energetic and highly motivated individuals.
Vocus Group are about market domination and having fun on the way there. They know how to celebrate when they smash it and they know not to sweat the small stuff.
Vocus Group are all about flexible working and practice work life balance. They let you buy more leave and hand it out out if you hang around for five years. They have no dress code and give you a day off on your work anniversary.
Current Vocus Group Advertised Positions are:
See website or click below button for details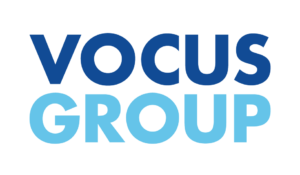 View our Storeroom page for some
Great Savings
Telco Build do not take any commission in the Buy & Sell process, so be sure to action the great discounts provided
If you have unwanted New or Used items sitting in your storeroom, yard or depot, please feel free to upload them to our Storeroom page, so we can assist you in selling them.


Items currently For Sale are:

1.5m SC to SC Simplex Single Mode Fibre Patch Lead
1.5m LC to SC Simplex Single Mode Fibre Patch Lead
1m LC to SC Simplex Single Mode Fibre Patch Lead
5m LC to SC Simplex Single Mode Fibre Patch Lead