Our Global Marketplace for all your Telecommunication needs.
Welcome to Telco Build's Newsletter #36
If your organisation has any information or products to include in our Newsletter, please get in touch with us at [email protected] ...We are here to help!
Trenchless Utilities "Black Beauty" means business
Civil Contractors Federation (CCF) WA member Trenchless Utilities have a new Plow machine that we're excited to share with you
"Black Beauty" is a Caterpillar Challenger crawler tractor.
The company plans to use the machine as the prime mover for the next generation of it's SAFETRENCH cable plough/trench and pipe laying system, targeted at the renewable energy sector, specifically for multiple cable laying.


For more information, please take a look at their company profile page on our marketplace, as well as their website at http://www.trenchless.com.au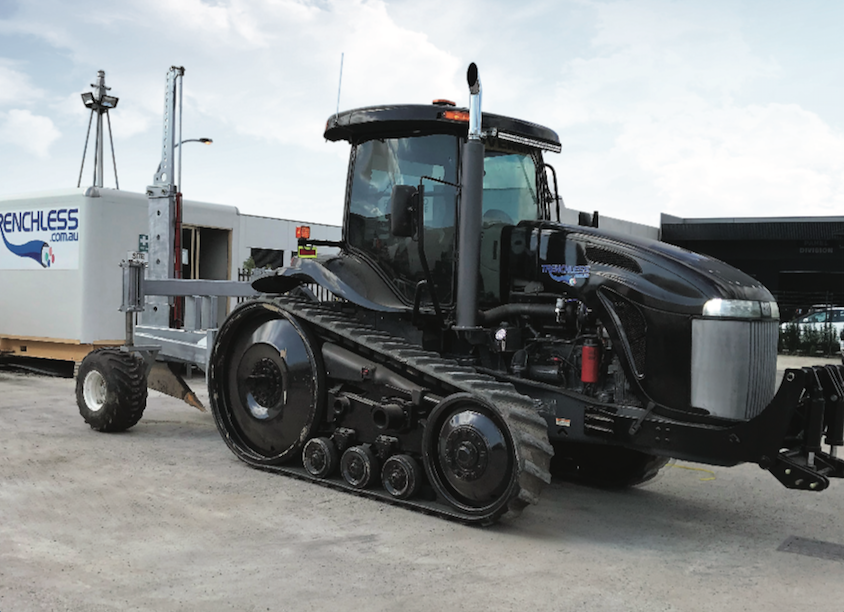 Tenders available at the moment
Action these tenders whilst the opportunity is there!
HFC-MDU Cabling & Civil crews required - New South Wales, Queensland and Victoria

Hauling crews (Copper or Fibre) Sub-Contractors required - Victoria.

High Volume Subcontracting Opportunities - New South Wales and Victoria
Quality Subcontractors are needed for the following works:


• HFC lead-in Civil work - Aerial & underground
• Grundomat experience and Non-excavation techniques
• Repairing Network Blockages, locating, dig down and repair
• Locate underground services using equipment
• Concrete & Asphalt cutting
• Asbestos removal
• Copper jointing
• Trenching, Pit and Pipe installation
• Road cut experience
• HFC - Construction, Fault finding and rectification
• Pit remediation and upgrade
See website or click below button for details on all locations.
Telco Build Website Upgrade
A new Blog is on the way!
In the coming weeks, we aim to finalise the new blog that most of you have been waiting for.
The new blog will allow all users to share information with each other.


The benefit of the new blog is that it will be Telecommunication only related.


We welcome all sorts of information, so we're eager to hear about your current projects, new hires within your organisation, new plant or equipment, new products, exciting wins, and what your installers are working on out of hours or over the weekends.


View our Storeroom page for some
Great Savings
Telco Build do not take any commission in the Buy & Sell process, so be sure to action the great discounts provided
If you have unwanted New or Used items sitting in your storeroom, yard or depot, please feel free to upload them to our Storeroom page, so we can assist you in selling them.


Items currently For Sale are:

FOSC-400D5 Fibre Optic Splice Closure, Heat Shrink Cable sealing 312 Fibre Kit
FIST-SOSA2-4SE-S Fibre Trays, 12 Splice (max), Single Element Tray Module
1.5m SC to SC Simplex Single Mode Fibre Patch Lead
1.5m LC to SC Simplex Single Mode Fibre Patch Lead
1m LC to SC Simplex Single Mode Fibre Patch Lead
5m LC to SC Simplex Single Mode Fibre Patch Lead
Take a LOOK at our Special Offers currently available
There's some great discounts to action, so DON'T MISS OUT!
1650mm Insulated Fence Bar NEW! Features New and Improved Urethane Coating
Career Opportunity to study Australian Certified Telecommunication Courses in Australia for overseas students
Power Awareness Course (meets VESI - Victorian Electricity Supply Industry requirements)
Open Registration incl. Pre-requisites (face to face) - 6 days
Structured Cabling Endorsement (Coaxial, Optical Fibre)
Disposable Coverall (Asbestos) - Any Colour, Any Size