Our Global Marketplace for all your Telecommunication needs.
Welcome to Telco Build's Newsletter #28
We hope you all had a lovely Easter long weekend with Family and Friends.
This week our Founder is attending the CommsDay Summit 2018 in Sydney, with an opportunity to meet with Industry Leaders as well as a few of our Telco Build members. It's a great event for those that have the opportunity to attend.
If your organisation has any information or products to include in our Newsletter, please get in touch with us at [email protected] ...We are here to help!
Tenders available at the moment
We're also working with some other parties, so we look forward to bringing you more exciting projects to tender on
HFC-MDU Cabling & Civil crews required - New South Wales, Queensland and Victoria

Copper Testing, Hauling & Jointing Sub-contracting crews required - Victoria.

Civil Construction and Pit & Pipe Installation Sub-Contractors - ACT
Wideband Crews Wanted - New South Wales
See website or click below button for details on all locations.
AFL's Introduction to Aerial Cables
AFL offers the world's most complete selection of products and services for fibre optic aerial applications.
Whether you are looking for basic, high tension or long span aerial installations, AFL has a complete portfolio of fibre optic cable, hardware and services designed to meet the most demanding transmission and distribution environments. As the leading world manufacturer of fibre optic cable, AFL is uniquely positioned to provide a full line of all-dielectric self-supporting (ADSS) aerial cables, Optical Ground Wire (OPGW), loose tube cable, customised solutions and supporting hardware and accessories.


ADSS cables are ideal for placement on overhead transmission towers, and are impervious to ice, wind, moisture, corrosion and electromagnetic interference (EMI). Fitted with specifically-designed armoured jackets to withstand high mechanical stress, ADSS loose tube cable is commonly used in cross-country applications where extra high voltage is present. Lightweight and small in diameter, ADSS cable reduces the load caused by ice and wind, as well as the load on towers and back props. Because it uses an existing electrical infrastructure pathway, replacing traditional wire with fibre optic cable is reliable and cost-effective. It can be installed on extra high voltage power lines without interruption of service.


OPGW, or static wire, performs the duties of a ground wire, and also provides a path for voice, video or data signal transmission by incorporating optical fibres into the design of the cable. OPGW easily integrates into a new or established high voltage system. Placed at the highest point on power utility structures, OPGW installations are both fast and reliable.


For nearly three decades, AFL's SkyWrap fibre optic cable has been affordably providing a complete communication link in high voltage environments around the world where access to the overhead line is an issue. Helically applied on ground wires or phase conductors, SkyWrap cable is installed using a specially designed, lightweight spinning machine that wraps the cable on ground wire under live-line conditions.


Regardless of the challenges faced in aerial applications, AFL provides a cost-effective, reliable solution. Telecommunications carriers and utility companies trust AFL for leading technology that provides end-to-end solutions, including engineering support, custom designed cables, accessories and hardware.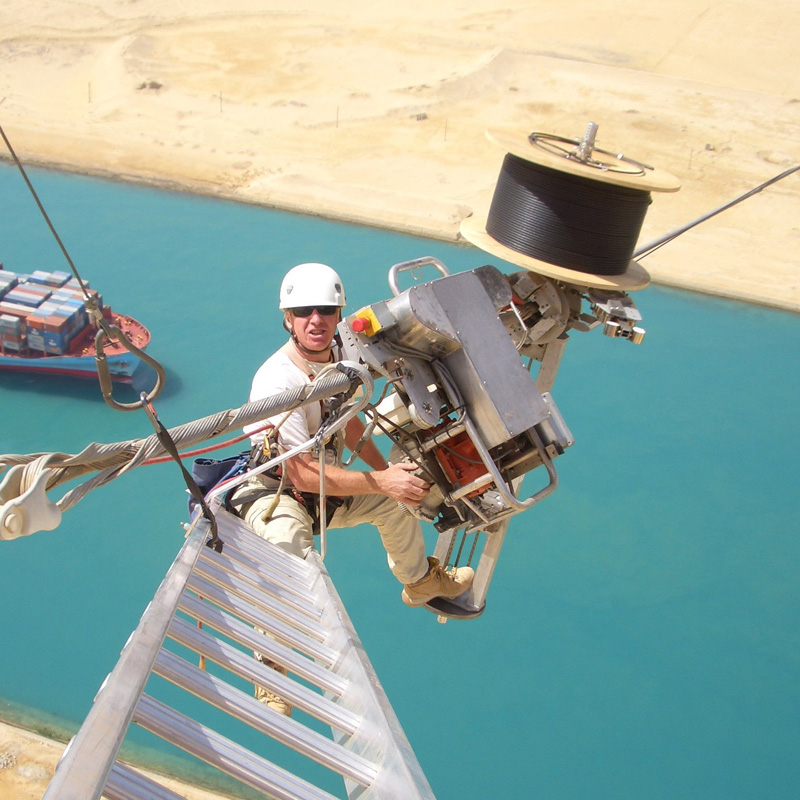 Are you looking for an opportunity to join some amazing organisations?
Please take a look at our Advertised Positions page as these positions will be filled FAST
Project / Construction Manager

- Sydney NSW

Cable Installers IBC (in building)

- Sydney NSW
Take a LOOK at these Special OFFERS
These offers are only available to Telco Build Members, so be sure to take advantage of them!
Conduit Stringing Gun EZ50. Comes with all accessories, including 3,000m of string.
Telstra (Parramatta) Rope.
Fibre Optic Fusion Splicer Kit. Comes with all accessories.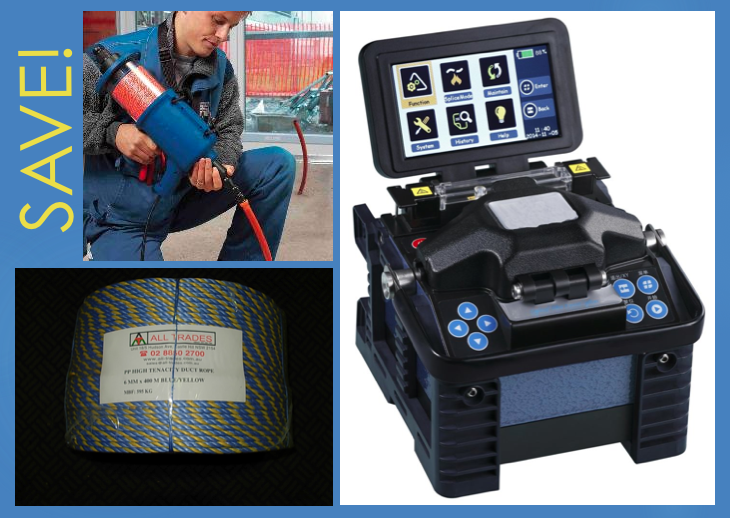 CommsDay Summit 2018
This week our Founder Michael Fama is attending this event
It will be a great opportunity to catch up and hear the latest from our Industry Leaders, as well as showcasing the benefits of Telco Build in providing quality organisations to all those in our industry.


Profile Pages
To our Telco Build Partners....Most of the interaction on our website happens based around your organisation profile pages
Please take a moment to ensure your organisation profile page is up to date. If there's items in our search engines not listed, that you specialise in, please email them through to [email protected] so we can have them added.