Our Global Marketplace for all your Telecommunication needs.
Welcome to Telco Build's Newsletter #26
The Easter long weekend is fast approaching, so please reach out if there's anything we're able to assist you with.
If your organisation has any information or products to include in our Newsletter, please get in touch with us at [email protected] ...We are here to help!
Tenders available at the moment
We're also working with some other parties, so we look forward to bringing you more exciting projects to tender on
Copper Testing, Hauling & Jointing Sub-contracting crews required - Victoria.

HFC-MDU Cabling & Civil crews required - New South Wales, Queensland and Victoria.

Survey, Rod and Roping / Hauling and Installation of Active Equipment - New South Wales and ACT

Civil and Drilling Sub Contractors - Queensland and Victoria.
See website or click below button for details on all locations.
AFL Modular Sliding Enclosures
The markets widest range of sliding enclosures for telecom customers.
The AFL Modular Sliding Enclosure is designed for use as a rack mount interconnect point where termination and connectivity of up to 288 fibres is desired. The enclosure range is designed based on a 1, 2 and 3 rack unit height and is provisioned with modular panel aperture mounting positions that can accommodate a wide range of AFL adapter plates, AFL optical cassettes, passive optical modules or any combination therein.


Compliant with Australian and International laser safety standards, AFL's range of modular sliding enclosures additionally support optional integrated laser hazard shuttered adapters, which prevent the loss of dust caps. Available in multiple densities, the enclosures can be utilised for fibre counts anywhere from a single fibre up to 288 fibres within 3RU. This industry leading density allows AFL's telecom customers to minimise their footprint and maximise their use of available real estate. A wide range of cable entry brackets allow for the installation of multiple cables, protection for rodents, or the installation within shallow racks.


Our local mechanical production teams across our branch network factory loads enclosures so that your enclosures can arrive ready for field installation, minimising labour costs and the potential for further truck-rolls for forgotten materials. AFL modular sliding enclosures are available empty for complete field configuration, loaded with adapter plates for pre-terminated assemblies, or fully loaded for splicing to AFL pigtails. AFL use FOCIS, TIA-604, Telcordia GR-326 and IEC 61754 compliant connectivity hardware when factory loading enclosures to ensure the high level of optical performance that our customers need.


The unique AFL splice cassette supports the splicing of AFL's SpiderWeb® Ribbon or single element fibres, enabling the use of any of AFL's industry leading inside or outside plant cable offerings including Wrapping Tube Cable (WTC), MicroCore®, AFL-ADSS® and loose tube or tight buffered cables.


For a complete range of enclosure products for telecommunications carriers, including Fujikura fusion splicers, take a look at the AFL website at http://www.aflglobal.com/au. For more information contact AFL via email at

[email protected]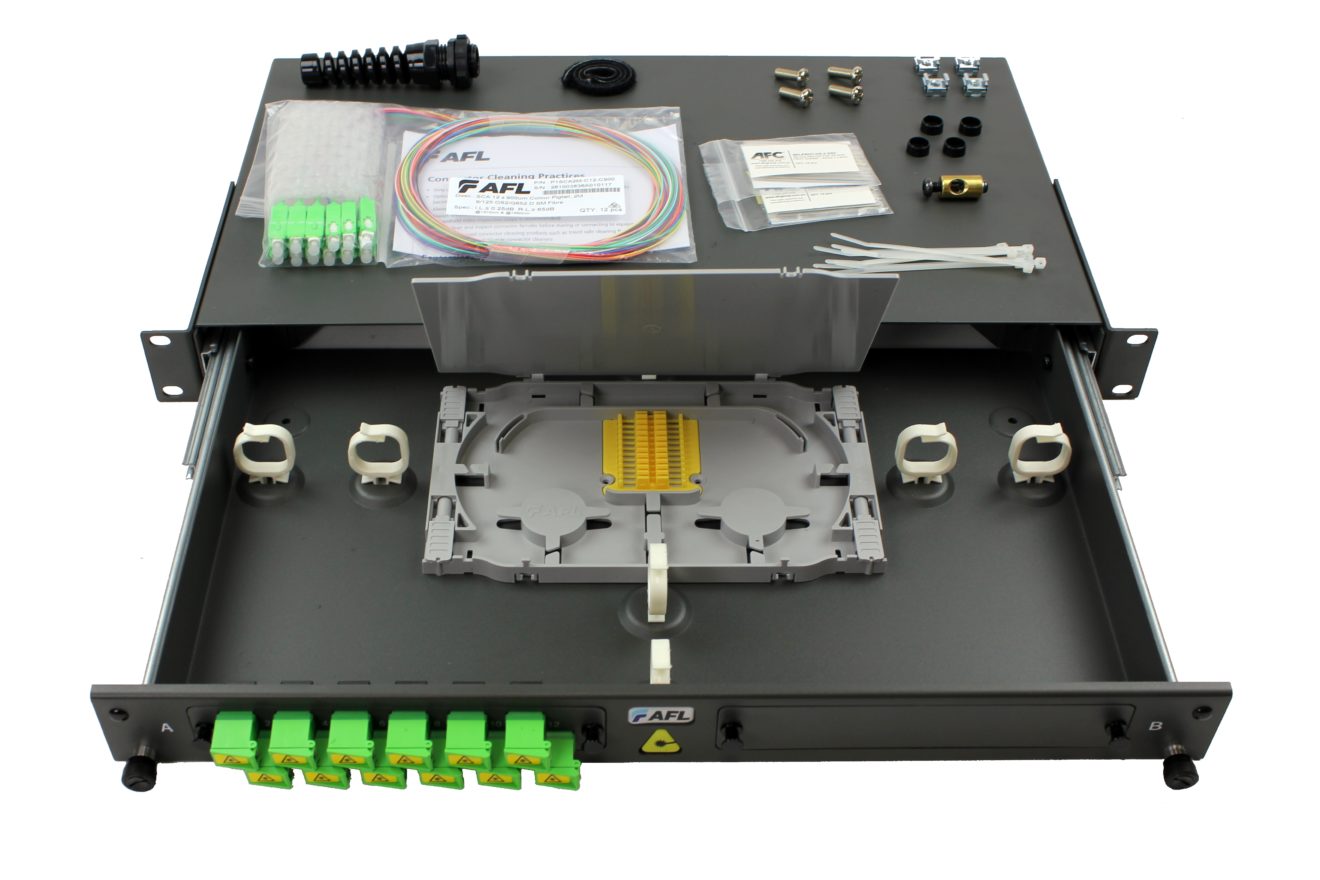 Are you looking for an opportunity to join some amazing organisations?
Please take a look at our Advertised Positions page as these positions will be filled FAST
Directional Driller / Tracker - Adelaide SA

HSEQ Advisor - Sydney NSW

Fibre Planner & Designer - Melbourne VIC
Prior to generating an ad for staff needed, please be sure to look at the Job Seeker page first, as it may save you some time and effort.


Take a LOOK at these Special OFFERS
These offers are only available to Telco Build Members, so be sure to take advantage of them!
Conduit Stringing Gun EZ50. Comes with all accessories, including 3,000m of string.
Telstra (Parramatta) Rope.
Fibre Optic Fusion Splicer Kit. Comes with all accessories.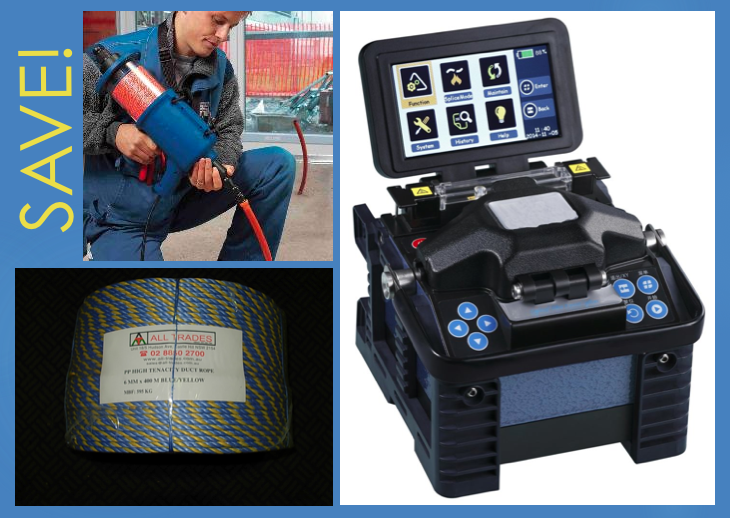 Looking for Great Deals on items FOR SALE!
Please take a look at our Storeroom Page.
These items are generously discounted for our Subscribers.
Don't miss out on this opportunity to make some great savings!
We're advised they are also happy to negotiate on a CASE BY CASE BASIS, to finish clearing out the stock


We aim to see more items uploaded where you can make some considerable savings, as well as assist our partners in selling items no longer needed.
Telco Build do not take any commission at all during the buying or selling process, so why not give this a try?


Items that are currently for sale are:
Subduct Plugs (Simplex)
Subduct Joiners
Quad Jack Moons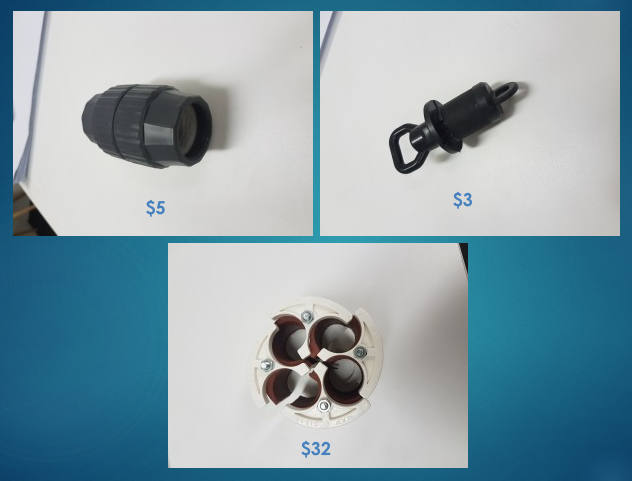 Looking for Great Deals on items FOR HIRE!
Please take a look at our Storeroom Page as Apollo Technology are there to assist you
Fusion Splicing and Test and Measurement equipment hire from Apollo Technology is a great option if you already have capable installers and have a one-off job, or simply require specialised equipment to speed up the completion time for your job. To assist with your installation needs Apollo Technology Pty Ltd can hire out Fusion Splicers and Light source and Power Metre test sets.

• A118 Fusion Splicer and Cleave Tool Set
• Quad Wavelength Singlemode/ Multimode Light Source
• Multi Wavelength Power Metre
• The equipment arrives to you on time, calibrated and ready for use
• All costs up front for equipment & services

Access to the newest, best equipment saves you time and money. Apollo Technology Pty Ltd equipment hire will allow you to save money as well as avoid depreciation costs for equipment that is infrequently used and may become obsolete. Please contact us on 03 9775 1795 or [email protected] at any time for further information or assistance.

Apollo Technology are able to offer daily, weekly, monthly and multi-month hire plans, with next day shipment of new hire orders. Support is available 7 days a week from our team of engineers with first-hand, in-the-field knowledge of our products.


Light Source / Power Metre